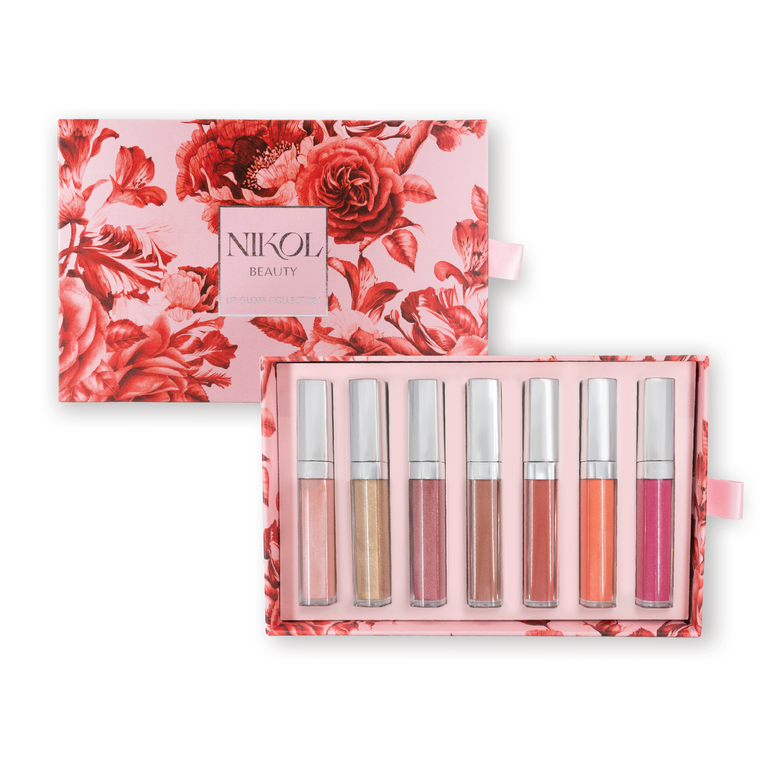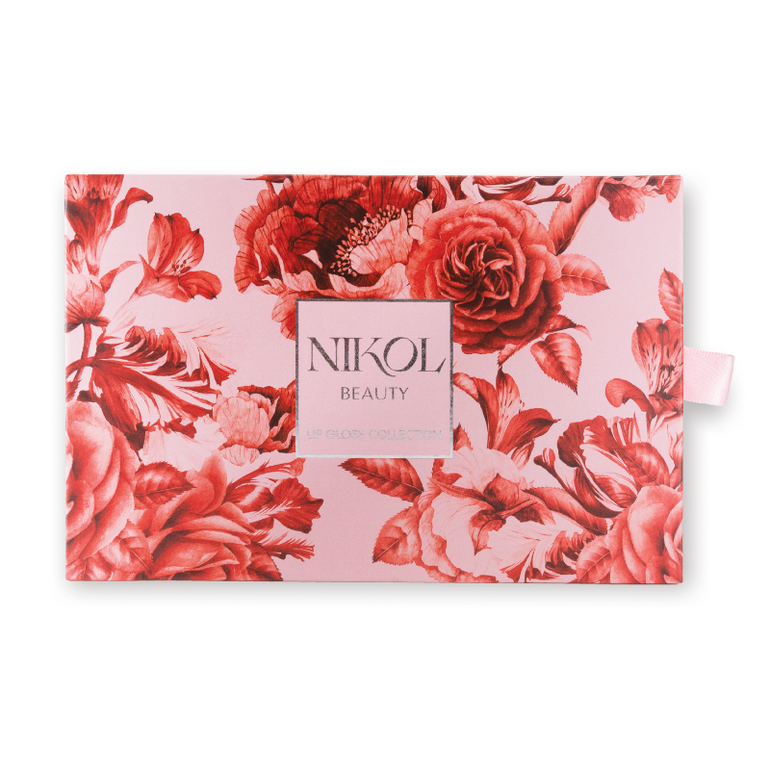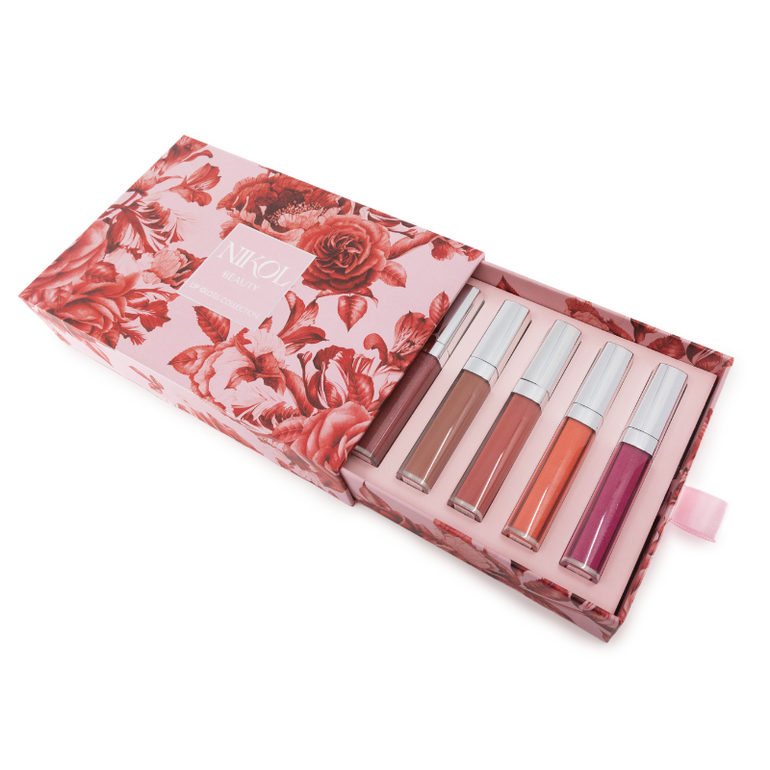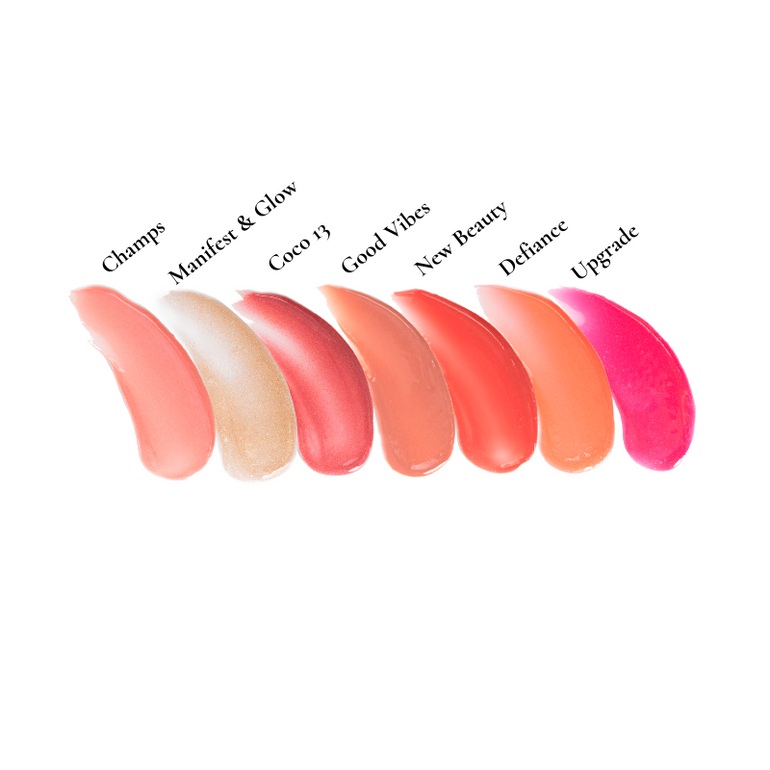 Limited Edition Holiday Lip Gloss Collection
$113.00
Regular price
$133.00
off
Introducing Our Exclusive Holiday Lip Gloss Gift Box: Unveil Elegance and Luxury.
Limited availability while supplies last. 
Elevate your holiday gifting game with our meticulously designed Holiday Lip Gloss Gift Box. This exquisite box showcases seven stunning lip gloss colors, each a work of art. Dive into a world of beauty, luxury, and indulgence, and let your lips speak volumes.
 **Sophisticated Custom Box Design** 
Our custom box is a masterpiece of design, featuring intricate details that capture the essence of the holiday season. As you open it, you're greeted by seven captivating lip gloss shades ready to transform your look.
 **Rich Formula for Ultimate Comfort** 
Our lip glosses boast a rich formula that feels incredibly pleasant and comfortable on your lips. Enriched with nourishing ingredients like avocado oil and Shea butter, they offer hydrating and emollient properties that keep your lips soft and supple.
 **Volume and Hydration Combined** 
Experience the magic of volumizing lip gloss with our formula infused with hyaluronic acid. Achieve fuller-looking lips while keeping them hydrated and comfortable all day long.
 **Super High Gloss Brilliance** 
Indulge in the super high gloss brilliance of our lip glosses. Each shade delivers a medium color payoff, giving your lips a vibrant and mesmerizing look. Get ready to shine bright!
 **Clean Beauty, Cruelty-Free Luxury** 
Our lip glosses are the epitome of clean beauty. Crafted with the utmost care and ethics, they are cruelty-free and proudly made in Italy. Embrace beauty without compromise.
 **No Blurs, No Smudges** 
Say goodbye to the frustration of smudged or blurred lip gloss. Our formula ensures a flawless finish, keeping your lips pristine and stunning throughout the day.
This Holiday Lip Gloss Gift Box is a celebration of beauty and self-expression. Whether gifting it to someone special or treating yourself, it symbolizes luxury and elegance that will be cherished and remembered.
Indulge in the soft, comfortable, and captivating lip gloss shades that leave no room for compromise—experience multi-dimensional shine, rich hydration, and stunning color payoff like never before.
Embrace the holiday season with lips that speak volumes. Order your exclusive Holiday Lip Gloss Gift Box now and be ready to shine brighter than ever.
Experience Beauty. Feel Luxury. Embrace Elegance.
---
Free domestic shipping on orders over $125
---
---
Limited Edition Holiday Lip Gloss Collection
$113.00
Regular price
$133.00
Beauty Instructions
Is this a limited edition holiday lip gloss gift set?
Yes, we will have these gorgeous gift sets available while supplies last.
Does this holiday gift set include all Nikol Beauty lip glosses?
Yes, you will receive al 7 of Nikol Beauty lip glosses.
Can I use a coupon code on these gift sets?
No coupons can be applied to already reduced items.
Shipping & Returns
How and Where Do You Ship?
We ship via USPS both domestically and to Canada. Please allow for 5-7 business days for domestic orders and 10-20 days for Canadian orders.
Do You Ship Internationally?
We currently ship to the USA and CANADA by USPS first class shipping or my Priority Mail depending on package weight. We are working on shipping to other countries in the near future. We will update our website and announce on Social Media when we open up to more countries. Thank you for your patience.
Do You Take Returns?
We are unable to offer refunds, returns, or exchanges. All sales are final.
In the unlikely event that a product arrives damaged, you must contact our customer support within 48 hours of receipt of your shipment. Customers must include photos of the issue and a screenshot of the invoice that came inside their order.
How Do I Know My Order Was Received?
You will receive an email confirmation and text message (if you signed up for SMS alerts) with an order number from Fresh Beauty Studio at the time your order is placed detailing all items you ordered.
Beautiful
The packaging is gorgeous. This is a Christmas gift for my granddaughter and I hope she shares with her Mom.
Love the colors, texture. Just thrilled to get them for myself for my holiday spirit.
These are luscious lipglosses! There are so many different colors, I have had fun trying them. These lipglosses stick to my lips, either alone or over lipstick. They are better than any lipglosses I have ever tried. Usually, lipglosses just disappear on me. These don't! I believe these are the best I've ever tried!
Love It
The Limited Edition Holiday Lip Gloss Collection is worth every penny! You get full size lip glosses! They go on beautifully and stay on longer than most glosses. Love It!
Wonderful but no color labels
I absolutely love the collection. However, I was surprised and disappointed that the tubes didnt have the names of the colors on them. I went to the website and printed out a color picture of the names of the gloss that I put in the box.
Hello Ellen, our lip glosses do have the color names on them. If you look at the bottom label it is a double sticker. If you lift up the sticker where it has a little arrow you will see the color name.